DIGS, Inc. leisure opportunities are for our adults and older teens 18+ years in age. Support from our community partners and volunteers provide our adults with activities to promote social interaction, creativity, relationship, and life skills building among their peers.
The purpose of our social events is to provide enjoyable leisure interests for our adults living with developmental disabilities and/or other challenges the options to enjoy themselves in our community just as any other person with non-developmental challenges. This is turn creates a venue for a more enhanced quality of life while bringing out the extraordinary abilities in talent our adults are gifted, whether it be through art, music, photography, dance, or creative design in our unique one of a kind pieces in garden art, they all have something of significance to contribute to their community and our lives.
Volunteers are welcome to come help at any of our activities. However, Art Club and Skills for Life are member-only groups and are currently full and not accepting new members in these 2 groups. To join any of our other activities just check out the calendar and come to whatever activity you feel you would enjoy and come too! Please let someone know you are new and you will be given registration forms. We ask to know any serious medical or behavioral issues and want a signed media release so we can use any pictures they might be in. We are looking forward to meeting new friends! Download our new member and volunteer forms.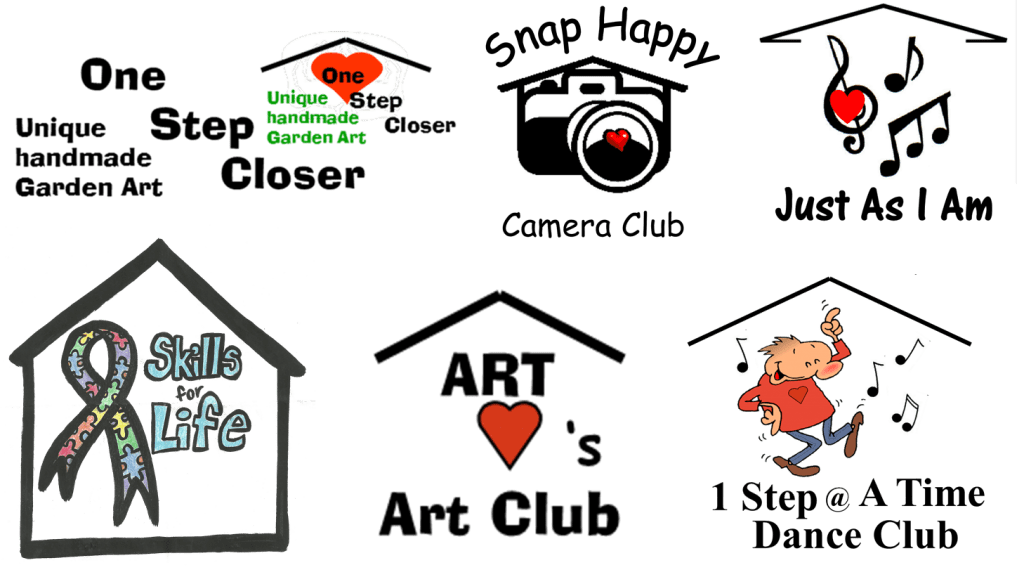 Clubs Co-sponsored by Rome/Floyd Parks and Recreation Authority and Network Day Service Center